Ms. Zigtema has represented more than a hundred clients before the Kansas Appellate Courts.  She has authored hundreds, if not thousands, of pages of briefing to seek relief on behalf of her clients.  Her knowledge of this specialized area of law allows her to work diligently on behalf of her clients who are both prosecuting and defending appeals.  Through her efforts she works to have the law apply justly and correctly to her clients' cases.
Ms. Zigtema's appellate practice includes appeals in criminal matters, juvenile offender matters, child welfare matters, and family law matters.  While every case is different, Ms. Zigtema has successfully represented her clients in numerous appeals.
Examples of Prior Cases
State v. Coman, 294 Kan. 84 (Kansas Supreme 2014)
District Court improperly interpreted the sex offender registration statutes.  Client removed from sex offender registry.
In re SM, Appeal No. 123,186, (Kansas Court of Appeals 2021)
Juvenile's sentence vacated as illegal sentence.  Client released from correctional facility.
State v. Albin, Appeal No 114, 712 (Kansas Court of Appeals 2016)
Insufficient evidence to support conviction; Conviction vacated and client released.
TNY ex rel ZH v EY, 51 Kan. App. 2d 956 (Kansas Court of Appeals 2015)
Grandparents visitation rights equally apply to children in divorce proceedings and paternity proceedings.  Statutory distinction based on circumstances of birth unconstitutional.
State v. Wilburn, 50 Kan. App.2d 663 (Kansas Court of Appeals 2014)
Search of defendant unconstitutional; evidence of crime suppressed.
In re MG , Appeal No. 115,007 (Kansas Court of Appeals 2016)
District Court violated provisions of Indian Child Welfare Act in child in need of care case.  Case remanded for compliance with federal law.
State v. Duncan, 44 Kan. App.2d 1029 (Kansas Court of Appeals 2010)
Defendant denied constitutional right to jury trial.  Conviction reversed and remanded for new trial
Oral Arguments
In re XL, No 126,025
Child Welfare Case, Representing Appellee
https://www.youtube.com/live/DowO2KvlMrk?feature=share&t=6219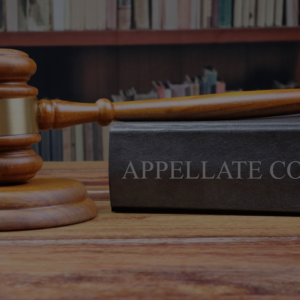 Address: 11660 W 75th Street Shawnee, KS 66214
Fax: 913-227-4415